New Early and Late Season Pricing!
Opening Day is tentatively scheduled for Saturday, November 19.
Early Season: Opening Day through Friday, December 9 at 5 p.m.
Late Season: Sunday, March 5 at 5 p.m. through Saturday, March 18 at 5 p.m.
During early and late season, we are open until 5 p.m. daily and will offer weekday pricing.
Early and Late Season Pricing overrides any season specials except for the Military Discount.
Holiday Period:
Beginning December 16 at 5 p.m. through January 1 at 5 p.m., weekend pricing and hours are in effect.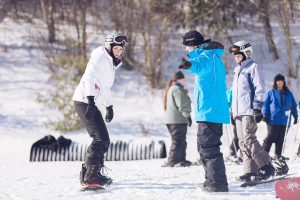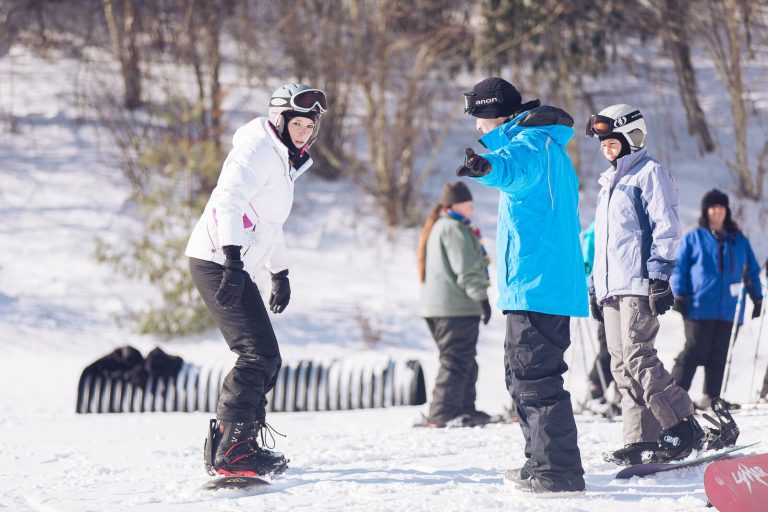 Whether you're a beginner or progressive rider, you're never too old to learn new tricks. With hands-on lessons from the best-trained instructors, anyone can experience the fun and excitement of snowboarding. Burton's 'Learn to Ride' program makes getting on a snowboard fun and easy. With high-quality gear made specifically for beginners, the best hands-on instruction and a low pressure learning environment, our goal is to get everyone up and running before they know it!  This program is for snowboarders ages 6 through 12 years old. We recommend reserving online as the class can fill up.
**Face masks are required upon arrival into the Burton Learn to Ride program. Please bring a mask for your child.**
If you are looking to make an online reservation for Burton Learn to Ride, please allow 48 hrs for processing. Burton Learn to Ride is non-refundable and non-transferable.
| Burton Learn to Ride | | | Daily |
| --- | --- | --- | --- |
| Ages 6-12 | | | $150.00 |
Burton Learn to Ride includes:
Day Slope Pass, rental equipment, instruction, lunch and a personalized report card. All equipment must be turned into the rental department by 5 p.m.
Drop-Off Information:
Drop off location is at the Youth Learning Center, located next to the front doors to Ski School.
Burton Learn to Ride Daily Schedule:
Check-in is 8:30 a.m. to 9:00 a.m. Lunch is provided at 12 noon. Pick up is 3:00 p.m. Parents can take their kids out from 3:00 p.m. to 5:00p.m. to showcase what they've learned. Equipment must be turned in by 5:00 p.m.
Lunch:
Cheese Pizza
Lunch includes applesauce, veggie cup, and plain Lays potato chips.
If your child has food allergies, we suggest bringing a bagged lunch for your child.