Beech Mountain Resort's Disc Golf Course

***DISC GOLF HAS CLOSED FOR THE SEASON***
The back 9 holes are installed and ready to be played. All holes are par 3's and are located around the base in the Resort Village. Start the first hole of the back nine by Ski Beech Sports, and follow signage from there. The course features Innova Discatcher Pro Targets, framed Disconcepts Launch pads, and custom tee signs.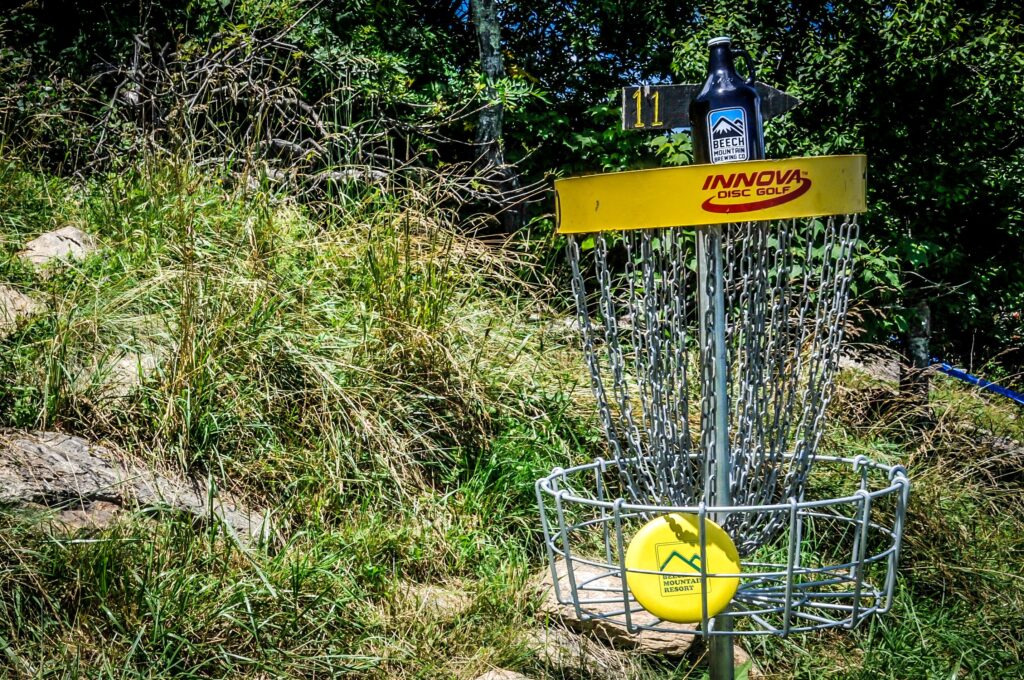 Lift tickets and a variety of discs and disc golf accessories are available for purchase in Ski Beech Sports, located in the resort village. Stay tuned for details about events hosted by the resort throughout the summer.
***THE LAST DAY OF DISC GOLF OPERATION FOR SUMMER 2019 IS SUNDAY, SEPTEMBER 1ST***
For a full list of Summer 2019 Operational Dates and Hours, please click HERE.