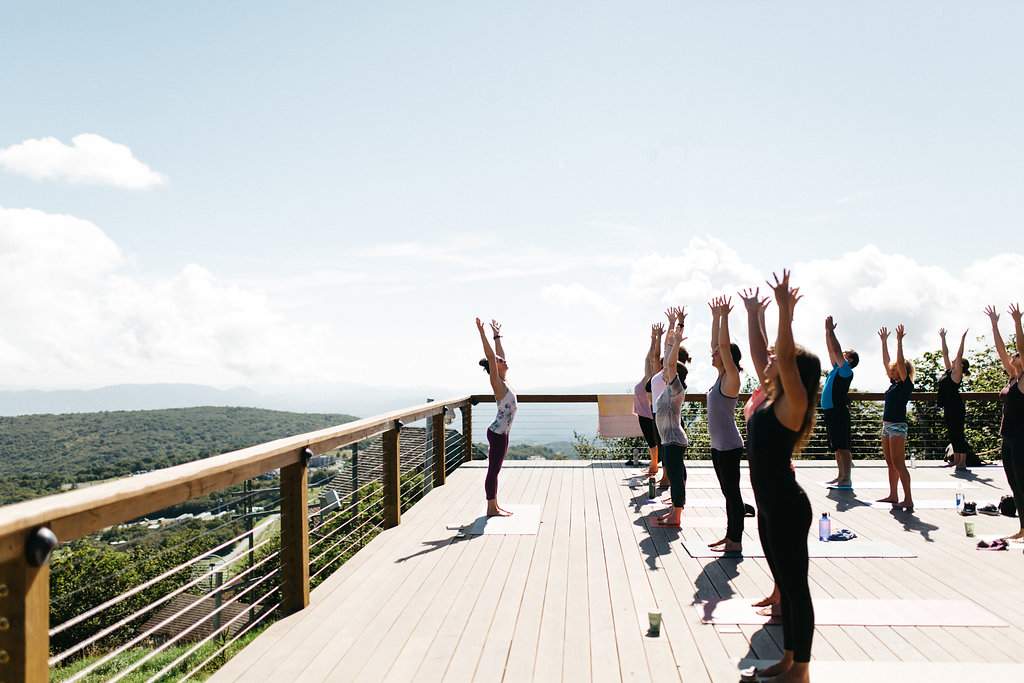 Mile High Yoga
Have an on top of the world experience with Beech Mountain Resort's Mile High Yoga. Mile High Yoga is catered for all ability levels as you reach for the sky at 5,506 feet in elevation on the Resort's Skybar observation deck. Our vision is to provide a secure, peaceful, and amiable environment as you perform yoga with a breathtaking view.
To enhance your experience, this class is accessible by chair lift allowing scenic views as you ascend to your class. Tickets are $15 and available for purchase in Ski Beech Sports, located in our Resort Village. Participants are informed to ride the chairlift between 10:00 A.M. and 10:10 A.M as class begins at 10:30 A.M. and lasts for approximately one hour. Yoga mats are available for rent in Ski Beech Sports for $2.00, and early arrival is encouraged as spaces is limited.
We will offer the yoga class every Saturday in June. We will offer the class every Saturday and Sunday from July through Labor Day weekend.
Thanks to Neighborhood Yoga in Boone, NC for helping us offer this great experience!