Winter Fun in Beech Mountain, NC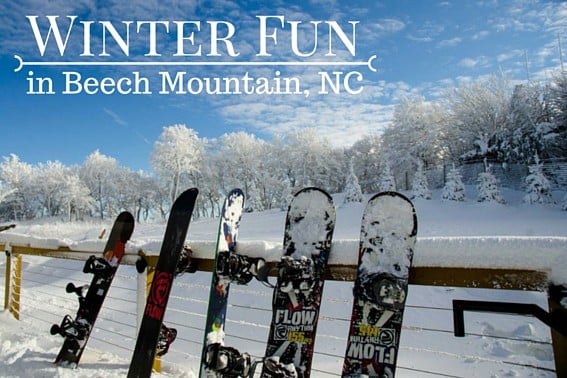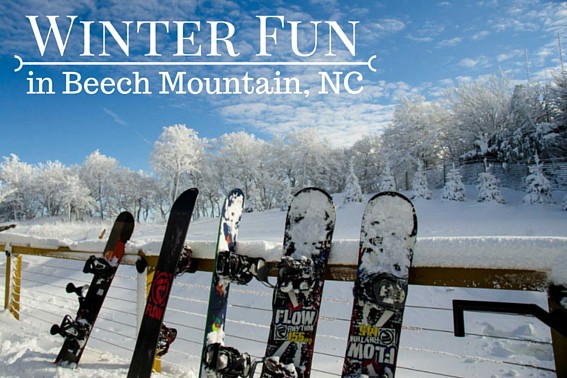 Photo Courtesy of Beech Mountain Resort
Deep in the Blue Ridge Mountains of North Carolina, there sits a small mountain town full of friendly folks who welcome outsiders with open arms and bright smiles. It's a town that thrives on the natural beauty that surrounds them all year long and where families build memories that last a lifetime.
This fun town is Beech Mountain, NC and it's a wonderland bustling with winter activities for all members of your family.
Winter Activities in Beech Mountain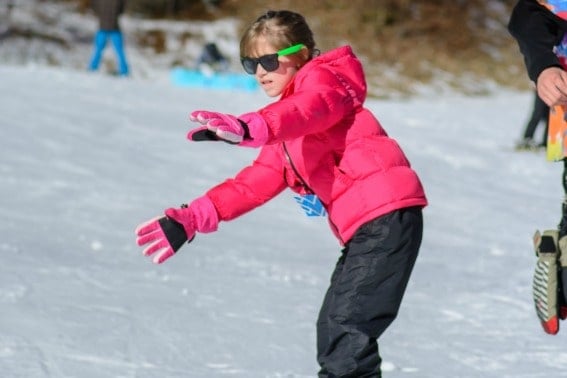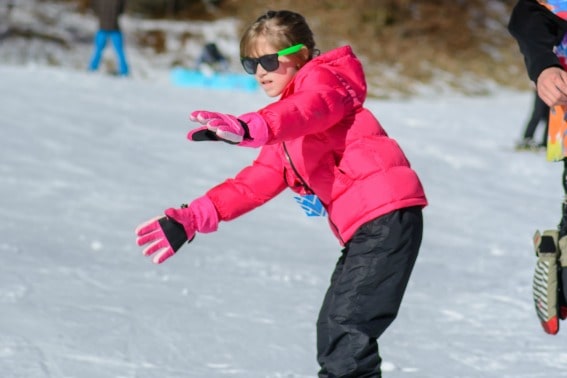 Photo by Jordyn Coffin
Watch with excitement as your children eagerly strap on their skis and fearlessly soar down the hill into your open arms, enthusiastically exclaiming, "Again! Again!"
Cherished memories are made at Beech Mountain Ski Resort. Whether you are flying down one of the resort's 15 slopes, taking a spin around the open air ice rink, or experiencing a thrilling ride down the tubing hill, your family is sure to have the time of their lives at Beech Mountain Resort and take away memories that will stick with them forever.
Sledding Hill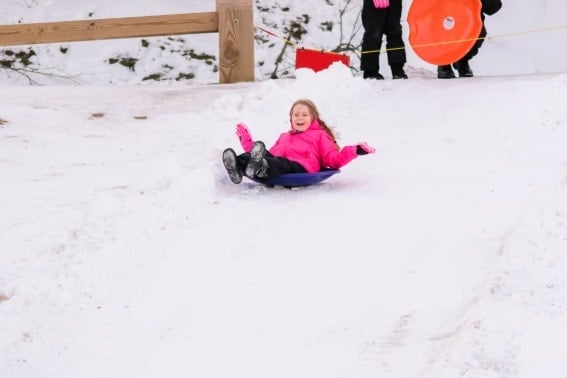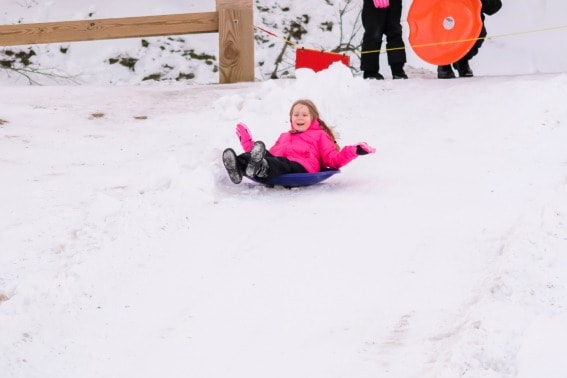 Photo by Jordyn Coffin
Beech Mountain knows there is nothing quite as thrilling for a child as racing down a snow-covered hill on a chilly winter day. That is why they have designed a sledding hill with kids in mind. Children 12 and under can experience the joy of sledding seven days per week (weather permitting) at Beech Mountain's free sledding hill.
The hill, conveniently located next to the visitor's center, has its own snow-making machine to ensure that children can experience the excitement of the sledding hill all winter long.
Where to Stay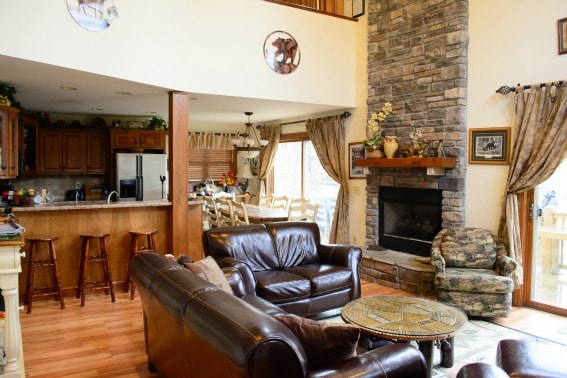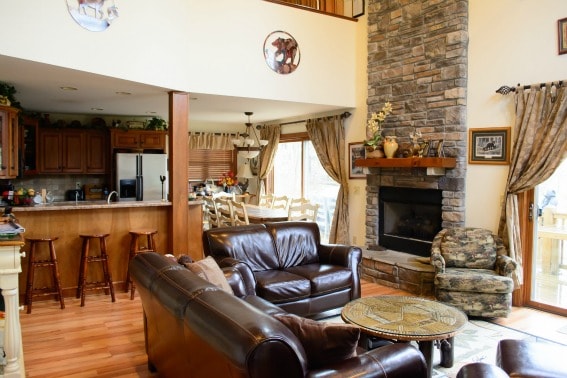 Photo by Jordyn Coffin
Beech Mountain has numerous lodging options including inns, chalets, and vacation home rentals all designed to give you a cozy place to rest your feet and warm up after a long day of winter activities.
Rustic charm and friendly agents make Charlie's Beech Mountain Vacation Rentals the best choice on the mountain when it comes to lodging. From two bedroom condos to large five bedroom houses, Charlie's offers vacation homes designed to accommodate families of any size.
Their fantastic staff, clean rentals, and reasonable prices are why our family will always work with them anytime we come back to Beech.
Stunning views, on site ski & snowboard rentals, and convenient in town location make White Wolf Lodge an excellent choice for lodging in Beech Mountain.
This charming Top of the Beech lodge located on (coincidentally) the top of Beech Mountain, offers spectacular views and budget prices. It is perfect for a small family or couple looking for a weekend getaway.
Where to Eat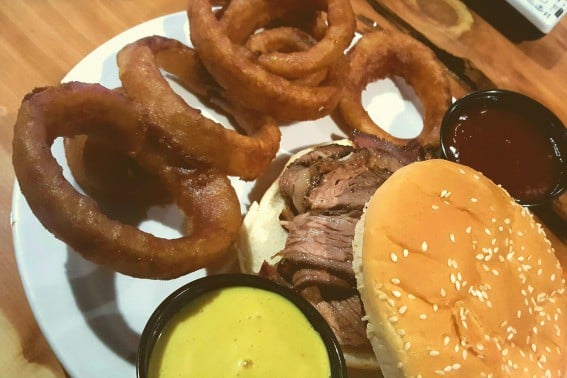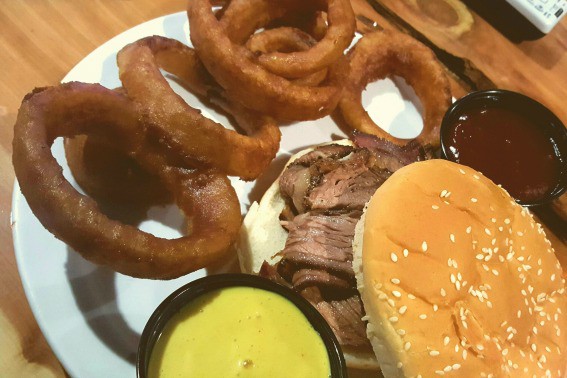 Photo By Jordyn Coffin
Beech Mountain offers a plethora of dining options. Looking for a quick bite to eat or a fine dining experience? The Beech has you covered. Here are some of our favorites:
Located at the entrance to Beech Mountain Ski resort, Famous Fast Eddie's is a favorite local place to grab a bite to eat and warm up after a day of fun on the slopes. Their diverse menu makes it easy to find something for everyone. While all the food is great, Eddie's is famous for their Chicago-style hot dogs, so be sure to check them out.
Fred's Backside Deli is a Beech Mountain institution. Everybody always ends up at Fred's at some point during their visit. Fred's boasts the best breakfast on the mountain and we tend to agree. They also make a mean turkey club that pairs perfectly with a warm bowl of Fred's hearty chili.
If you are craving some mouth-watering Italian food, make your way to Brick Oven Pizzeriawhere the food is fabulous and the atmosphere is welcoming and fun. Located across from the Sledding Hill, Brick Oven Pizzeria is a perfect place to warm up after an afternoon of sledding and snow play.
Tips for Your Visit:
Beech Mountain Ski Resort
Bibs & Coats are available for rental above the View Haus. If you don't want to invest in snow bibs for the family, you can rent them for reasonable prices, all sizes from toddler to adult.
All ski equipments (boots, boards, skis and helmets) are available to rent on-site. No need to haul gear from somewhere else.
Lockers are available for daily rental to store your personal items.
There is a nursery available for kids ages 6 months to 3 years. If you want to take your family skiing, but are worried about what to do with the ones that are too young to participate, Beech Mountain will watch over your little ones and keep them busy with fun activities.
One-hour group ski/snowboard beginner lessons are available for free with equipment rental for adults and kids ages 8 & up. If you are a beginner, I highly recommend you take advantage of these lessons. The instructors are phenomenal and will make sure that you leave with the basic skills needed to tackle the smaller slopes.
Private ski/snowboard lessons are available for all levels as well. Kids under 8 cannot participate in the group lessons, so if you want them to have a lesson, you will need to pay for a private lesson for them.
I can tell you from experience that the lessons are worth far more than what they charge. My 5 & 7-year-old had private lessons and by the end of the lesson, they were confidently making their way up and down the bunny hill with little help and absolutely no fear. They have special instructors just for the younger set that must have been born with extra patience genes.
Snowboarders must be at least 8 years old. Anyone younger than that will have to ski.
Parking at the resort is free; there are several parking lots available. If you can, try to park in lot one. It is much easier to unload and carry your gear from this lot. The other lots have a lot of stairs to climb to get to the mountain.
Sledding Hill
The Sledding Hill is BYOS (Bring your own sled)
If you can't find a sled or don't want to pack them with you, you can rent sleds at Beech Meadows Ski Rental (just two doors down) for a modest $5 a day.
Sledding Hill is strictly for children 12 and under.
As you can see, Beech Mountain was made for families and destined to be a place that families will want to return to year after year.
*Disclosure – I received a complimentary visit to Beech Mountain in order to give you the inside scoop, however, all opinions are 100% my own