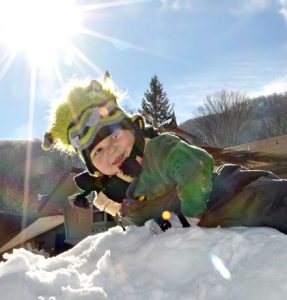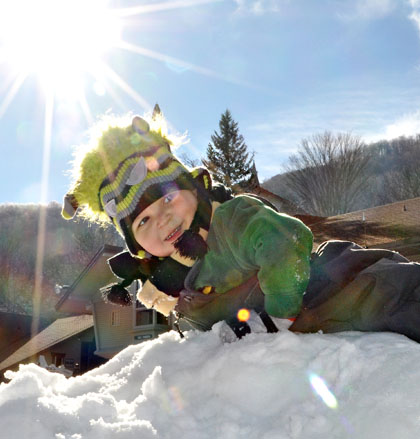 The Beech Mountain Resort Nursery provides care for infants and toddlers ages 6 months to 3 years. A snack, hot lunch, a quiet crib room and a large playroom with lots of toys and games provide children with a safe, enjoyable day. The Nursery is available everyday. Early reservations are highly recommended. Our hourly rate is $10.oo per hour.
For children under one year of age, please supply amply formula and food as needed. We supply appropriate food for children over 1 year old. We offer a morning and afternoon snack, a balanced lunch as well as juice and milk. We have "quiet time" from 1-3pm each day.
We are available 7 days a week, with drop-ins Saturday, Sundays and holidays. We start accepting children at 8:30am and they must be picked up by 5pm. The nursery is the 3rd building, just past the administration and group sales buildings, please walk your child from the main parking lot.
Reservations are required as space is limited. Please call 1-800-438-2093 ext 293 to make your reservation.  The Nursery closes for the season on March 12, 2017.  
Operating hours are 8:30am to 4:30pm.
YOU CAN CONTACT THE
BEECH MOUNTAIN RESORT NURSERY
BY CALLING:
1-800-438-2093 – EXT 293
1-828-387-2011 – EXT 293