Today we come together to conquer colon cancer.
Join us on Saturday, March 7, 2020 at Beech Mountain Resort, in Beech Mountain, NC.
Similar to a run or walk to support cancer, GYRIG participants can ask family or friends to donate on their behalf. Participants range in age and many do not even ski. Join us for a day of live music, skiing, snowboarding, parties, contest and more!
100% of donations and registration fees benefit the Colon Cancer Coalition. The chance of surviving colon cancer goes up with early detection and treatment-but only 40% of colon cancers are found in the early stages. Help us increase screening rates and save more lives.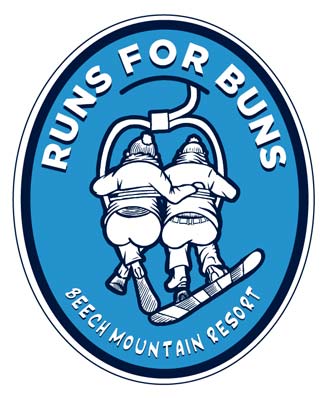 Register:
Register as an individual or a team and ask family or friends to support your fundraising efforts. Not a skier, no problem! You can still be a part of a great event, and win cool prizes. The goal is simply to raise awareness and conquer colon cancer.
Lift Ticket Discounts:
All participants can purchase lift tickets at the discounted group rate. For more information on our group rates page.
All Watauga and Avery county students and teachers that participate can purchase tickets for $30. All the proceeds from ticket sales will go directly to the Colon Cancer Coalition.
There are two ways to fund-raise:
SIMPLE DONATION. Simple donation means that donors give a flat rate regardless of how many runs you do.
PLEDGE PER RUN. Pledge per run means that donors pledge a dollar amount for every run you complete at the GYRIG event. For example, you can pledge $1 per run.
For more information, email [email protected]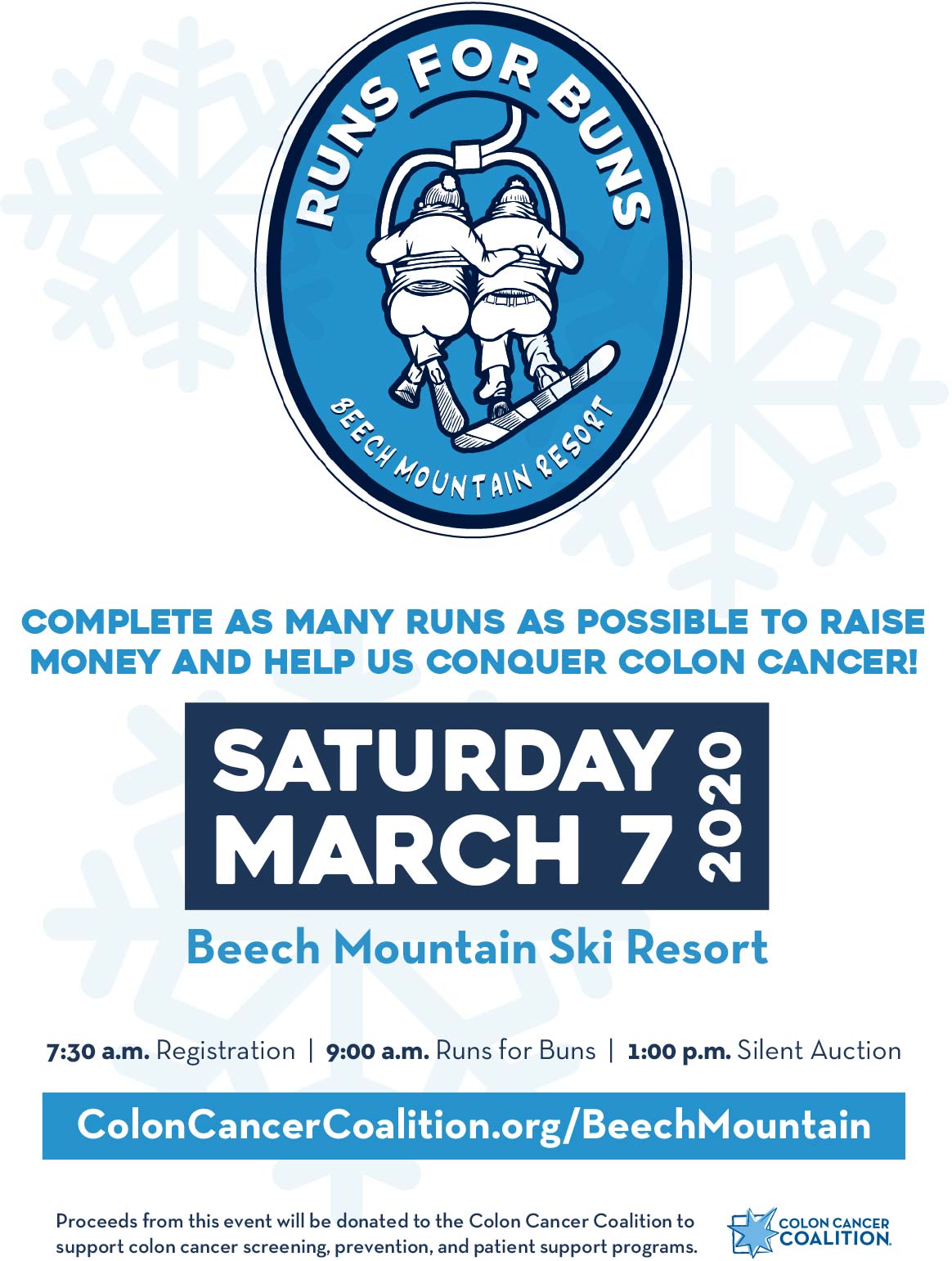 Other Events and Contest:
Live Music: Join us after awards in the Taproom and Grill for live music with Big Sam's Funky Nation-Donations will be accepted at the door.
Awards will be given to:
Top fundraising Team
Best Costume-Adult and Child Category
Most Spirited Team
Schedule of Events:
    Monday, March 2, 2020:
Tuesday, March 3, 2020:
    Wednesday, March 4, 2020:
    Thursday, March 5, 2020:
Friday, March 6, 2020:
Saturday, March 7, 2020:
7:30 am to 9am- Registration and Team Packet Pick-Up in the Group Sales Office
9am to 5pm- Runs for Buns- Participants will ski as many runs as possible using lift 5 and 6. There will be a special designated lift line for all participants. Runs will be tallied by 6 p.m.
1 p.m. to 4 p.m. Silent Auction-Taproom and Grill
6 p.m.- Awards