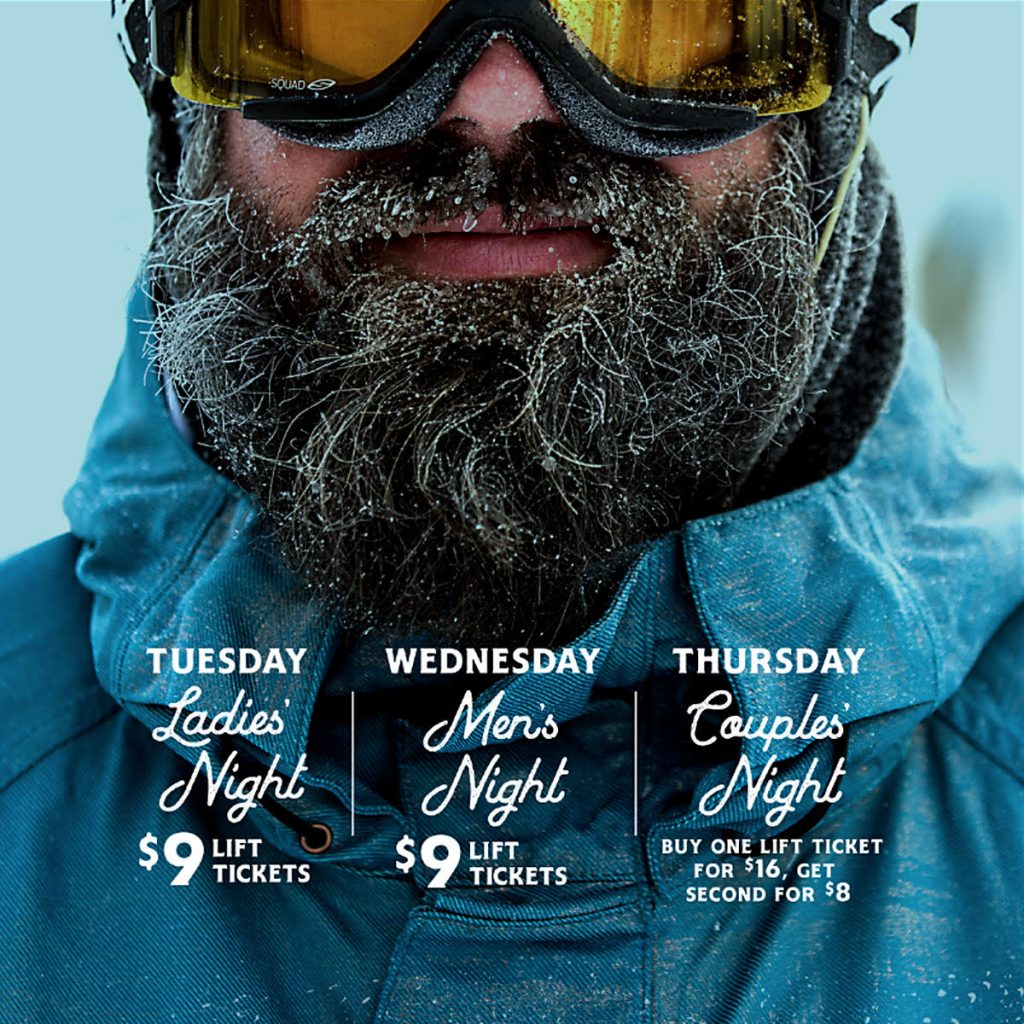 Ladies' Night and Mens' Night
Gather up your best crew and get your ski on!
Ladies, leave the men at home and gather up your girlfriends for a night out every Tuesday night for the rest of the season! Lift tickets are $9 for night sessions, 5 p.m. – 9 p.m. without rentals.
Men, hang loose with the bro's every Wednesday for only $9 from 5 p.m. to 9 p.m. without rentals.