Beech Mountain Brewing Company
Hours of Operation: 
Brewhouse is closed until Sept 15th, 2018.
Taproom & Grill
Sept. 14th, 2018 – We will be closed for a private event. 
Friday – Saturday: 11 a.m. to 9 p.m.
Sunday: 11 a.m. to 4 p.m.
Taproom & Grill operations will be moved to the Brewhouse after Sept. 9th, 2018 until November 17th, 2018.  
About Us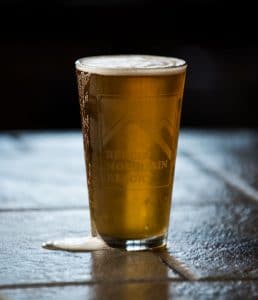 As one of the only US breweries owned and operated by a ski area, we are dedicated to mountain enthusiasts of all kinds. Our unique brewery is nestled in the village of Beech Mountain Resort which offers skiing, snowboarding, snow tubing, ice skating, mountain biking, disc golf & many other activities throughout the seasons. Our brewery provides the perfect atmosphere to relax after a long day of your favorite mountain activity. A bi-level facility with a large fireplace and hardwood flooring throughout, Beech Mountain Brewing Co. is accessible for all visitors. You do not have to participate in resort activities to visit, we are open to the general public. Come hang with us Friday through Sunday to try our Brewer's latest creation or enjoy a flight of all that we have to offer!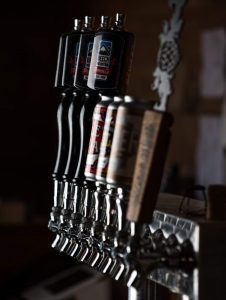 We also sell Beech Mountain Brewing Co. hats, pint glasses, & other souvenirs. Since opening, Beech Mountain Brewing Co. has quickly become a favorite apres-spot with fun events like live music on Friday evenings, Trivia Nights, Beer Bingo, Karaoke, & much more during the ski season.
What's Our Secret?
We strive for a quality, consistent, and fresh product.  We hand pick the finest ingredients to compliment our brews. A passion for brewing great beer and a passion for an active, mountain lifestyle make us one-of-a-kind.