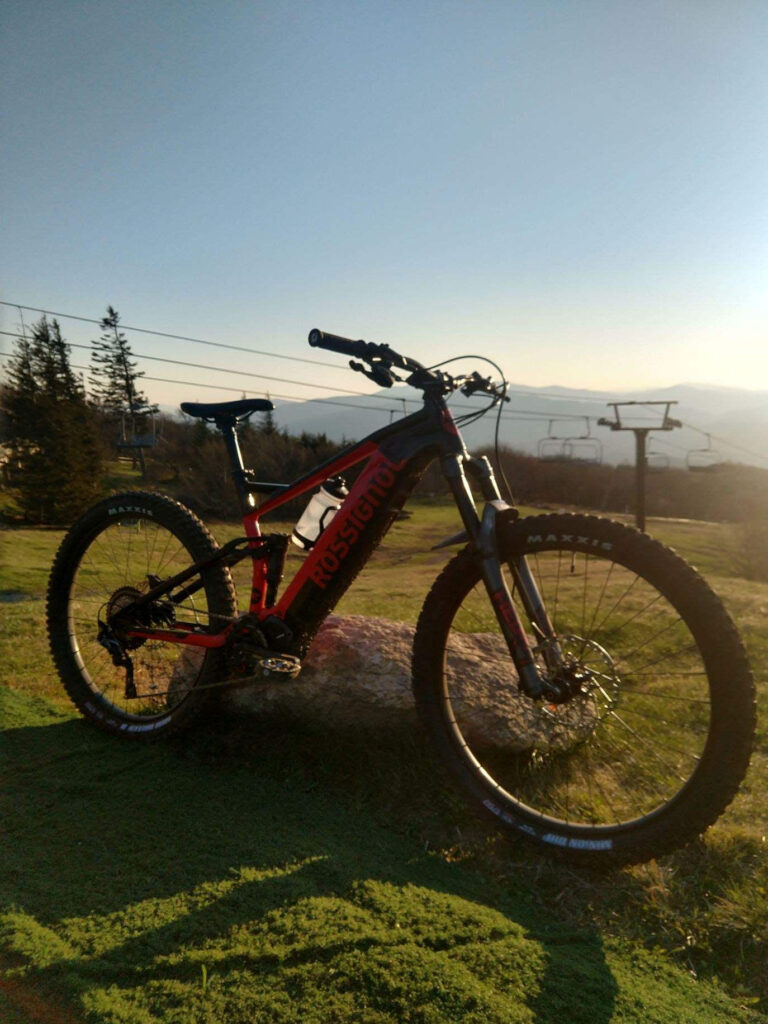 E-Bike Rentals Available
If you are looking for a new thrill, look no further!  Rossignol's new E-Track Trail bike delivers high performance and stable handling.  This full-suspension electric-assist bike combines the power of a Shimano E800 motor, with the performance of the Split Pivot suspension design.  So what does that mean for you?  It means that you will have a comfortable and powerful ride for an all-day Beech Mountain adventure!  Electric assist bikes give you a battery-powered assist that comes via pedaling.  When you push the pedals a small motor engages, giving you a boost to effortlessly cruise uphill
E-Bike Rental:
Cost: $185 Includes: Full-face helmet, Body Armor, and a Lift Ticket
Reservations are highly encouraged.  Reserve online today!
Bike Insurance is available for $25 and includes the cost of replacement parts and labor in the event of a crash. Insurance does not cover damage to the frame itself. if insurance is not purchased, the customer accepts the cost to replace parts and labor.